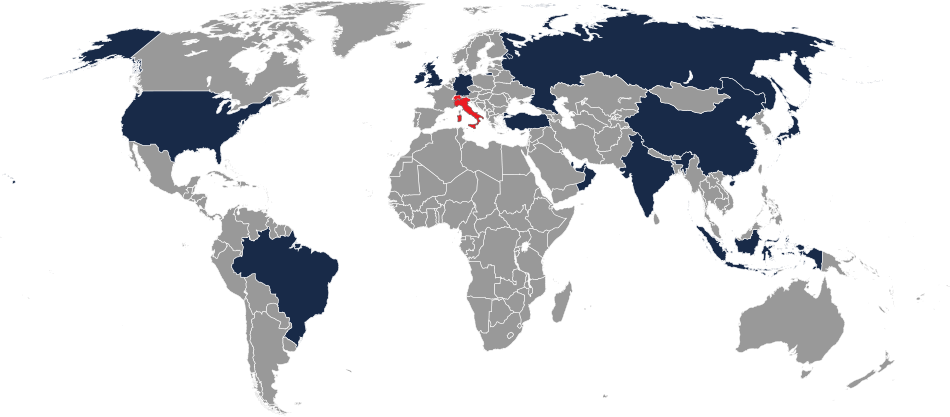 Longa & Partners is an innovative platform and efficient service to each client to distribute their properties on the national and international market. In addition to distributing our website Longa & Partners and our direct participation to major real estate events internationally' our structure allows access both online and offline' the main foreign markets.
Longa & Partners closed strategic relationships with leading international real estate web portals in order to maximize the number of visits and contacts collected. The quality of the service offered and the level of professionalism allow us to represent ourselves strategic partners on the Italian and Swiss market for these same international portals.
At the same time we have strategic partnerships with foreign partners' rooted in the territory. We have embarked on a campaign of expansion of our netowrk stretched to cover one side of the main buyers markets' including Germany' the UK and Russia' and other major emerging markets of Asia.
Our network of overseas partners also allows us to offer a unique service to our customers' to each one is given the opportunity to meet one of our representatives in the office closest to a first advice on the purchase of a property abroad' avoiding wasteful travel in a first phase of evaluation of purchase.